Welcome To...
MousePaintings and More
Fine Art Done With Today's Technology
Take a Look at my Art Galleries;
have fun enjoying!
A Fresh New Flavor
in Fine Art.
Larry D. Spencer's style of mousepainting was created in the 90's After 30 years in Graphic Communication Art and Design, and Editorial Cartooning. I have combined fine and modern art with computer graphics using the finest of software. I create "Mousepaintings" of Fine and Modern Art with today's Technology. Now with over Five hundred creations of paintings and portraits expertly drawn using only the mouse as my paintbrush. I am ready to introduce my "Mousepaintings" to art lovers all over the world. "Mousepaintings" can be used as Screen Savers, Background Wallpaper, Icons, Home and Office. Feel free to veiw the exhibits of my gallery and enjoy a fresh and new flavor in the world of Fine and Modern Art.
Also go to
www.afroart.4t.com.
www.facebook.com/mousepaintings
http://community.ovationtv.com/xspencer
Leave A Note In My Guestbook Page..
There Is a MousePainting For Everyone
Thanks for your interest...
Get us on facebook, www.facebook.com/mousepaintings
And Now For Your Enjoyment!

MousePaintings And More
Our Limited Eddition Postcards.
For Your Collection or To Mail a
Unique MousePainting
To Your Friends and Family
Now Availible at Bronz Zoo
Located Downtown Belleville, Ill
or Just E-mail Us For Information
on How to Get Your Collection Today!
Just off a Art Exhibit at the Katherine Dunham Museum,
SIU EAST ST. LOUIS CAMPUS
50 Years of Teaching Pastor Joseph Brown
Part of The ZUKA ART GROUP
http://www.youtube.com/watch?v=DWRCq_T5kJQ&feature=share&list=UUWU3FRSmVSxDcuzPDQGe24g
Come Enter Fusion
(Abstractly Done)
MousePaintings By Larry D. Spencer
This Poem Was A feature !n The Poets Seciety
2007 Editor's Choice Award
Horseless Rider
I fell upon the deeply poor sorrows of wounded souls,
from shadows the night calls rescue, to no resolve,
I ask myself why, why does this honored man cry?
the harden maidens he saved left him wounded to die.
torn apart with no understanding a horse awaits,
to ride this broken soldier, no woman only locked gates,
up again he roars as lions howl, in stone written walls,
closed ears hears no calls. questions asked.. If god is love,
and love is God, why my heroes welcome deluded by my angels mirage.
I ask for nothing I get nothing,
I ask for love I get none of the above,
how can a woman not love thee,
can eyes contented with distained belief,
my heart tamed and forbidden to hide,
my secrets set on top a horse no one rides.. By Larry Spencer
By Larry Spencer
Mousepaintings and MousePortraits
are priced to fit your pocket.
Just E-mail me at lsxpencer@aol.com , a disciption of
the painting, you desire.
8x10's/ * 11x17/ * 18x26/ * 24x36/ *
Also...
MousePaintings
On Exhibit All Summer Long
downtown Belleville ,Ill
Fine Art Done With Today's Technology
*** 100% FREE ADVERTISING *** - Get Up to 1 Billion Visitors To Your Site 100% Free. Try Out The Internet's Best Free Web Traffic Generator Now! www.BillionBlaster.com
http://www.youtube.com/watch?v=DWRCq_T5kJQ&feature=share&list=UUWU3FRSmVSxDcuzPDQGe24g
Send an email
At Last! How To Hit 3-Digit Lotteries Like A Bolt-0f-Lightning!

The Most Powerful System
for Winning The Three Digit Lottery
New Revolutionary Handicapping
System Reveals
Proven Winning Strategy!!
..."JUST PUBLISHED!"
"Now Available For A Limited Time!!
The Most Powerful System for Winning
the Three-Digit Lottery on SALE
for just $39.95 Plus $5.00 shipping.
Free Information Go To....
email me at lxspencer@aol
Lottery Winners Worldwide
Research Dept.
304 E. Mckinley St.
Belleville, IL 62220
Or E-mail At
www.straightupmagazine.net
www.facebook.com/mousepaintings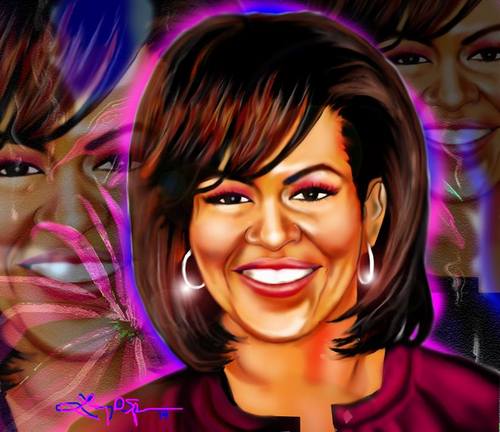 MousePaintings ( First Lady Michelle Obama )
New MousePaintings done every day
get yours today!!!!!
Also Checkout My Hit Single Watch Me Swag At My Blackplanet site it is the hit of the ages